Spring Term 1: Bella Italia - The Romans
Topic: Bella Italia - The Romans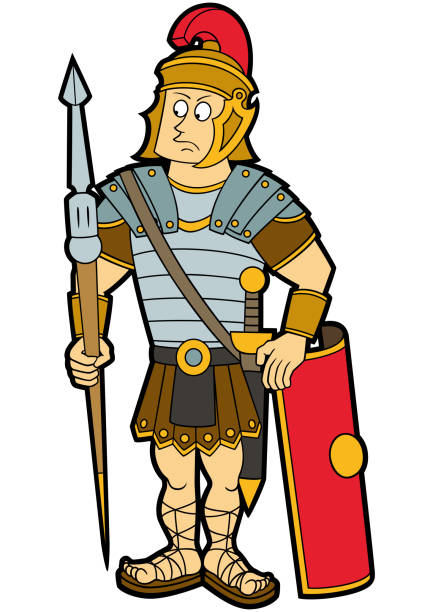 This half-term Year 3 will be moving along the timeline of history to explore the Roman period. To quote a very famous line - What have the Romans ever done for us? Year 3 will find out! We will explore how the Roman Empire started in Italy then spread throughout the known world. Through research, exploring artefacts and taking part in some exciting workshops the children will discover how advanced the Romans were and how they supported their vast Empire for hundreds of years. We will explore the many impressive inventions that the Romans used such as aqua ducts, roads, the calendar and hypocaust systems. As we explore the Roman Empire - we will look at what happened when the Romans came to Britain and met the Celtic tribes. We will also have the opportunity to learn how Essex became centre of one of the most significant events in British history - the children will learn all about the Celtic revolt led by Boadicea Queen of the Iceni tribe! It is an action packed adventure waiting to happen!
Maths
The areas which we will be covering are as such:
Revising place value and number facts in addition and subtraction
Using place value of 3 digit numbers to position a number on a number line and round to the nearest 10 or 100.

Use knowledge of place value to add and subtract 3 digit numbers using the focus on money.

Understanding change as subtraction.
Multiplication and division:
Multiplication and division facts for the 5, 10, 2, 3 and 4 times tables
Time
Telling the time to the nearest 5 minutes on digital and analogue clocks

Begin to measure time in terms start and end times.

Begin to solve word problems involving time
Fractions
Understanding fractions and fractions of numbers.
English:
This half term we will have the opportunity to continue to build on our descriptive writing skills to write our own free verse poems using our topic for inspiration. The children will continue to build on using a variety of descriptive writing techniques such as alliteration, similes, onomatopoeia and personification. We will continue to use these descriptive skills as we move onto a new genre of story writing through exploring fables. Our hook book this half-term is Aesop Fables; in this we will explore common fables and why might these have been taught to others. The children will have the opportunity to write their own fable; this will help them develop in the skill of writing by considering their audience and what message do they wish to give.
RE:
Our next topic is Journeys. In this topic we will explore the Liturgical year of the church and why certain feast days are celebrated. The children will reflect on what it is like to celebrate feast days or important events in the Churches calender with the churches family and why it is important to always remember these special days. Our next focus will be Listening and Sharing; within this topic the class will explore the importance of the Eucharist and how it is celebrated during Mass. This will develop a deeper understanding of the children faith as they prepare for their first Holy Communion.